Nevada Domestic Abuse
Domestic Violence: Mahan Law Fights For You
Domestic abuse is a serious problem affecting many people in the United States. Essentially, domestic violence is any form of physical abuse or verbal threats against a current or former spouse or significant other.
There are different types of domestic abuse and violence, including physical abuse, verbal or emotional abuse, stalking and harrassment. Victims of domestic abuse in Reno, regardless of the type, often feel powerless.
Experienced Domestic Violence Representation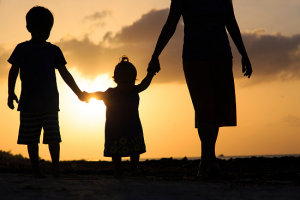 In many cases, victims of domestic abuse and violence believe they have few options, and that the abuse will never stop.
Fortunately, attorney Bonnie Mahan is equipped with the legal knowledge and experience necessary to protect victims of domestic abuse. Bonnie also provides representation to those who have been wrongfully accused of domestic abuse.
Without the help of an experienced attorney, domestic violence can be extremely difficult to stop. If you are a victim of domestic violence in Nevada, don't wait to seek help; contact Reno attorney Bonnie Mahan to find out what you can do to legally protect yourself if you're in an abusive relationship.
If you have been wrongfully accused of domestic abuse, Bonnie can help you protect your name and reputation..
Need help with domestic violence legal representation in Reno?
Sign up for a free initial consultation today!