Bonnie Mahan Is Here For You
Bonnie Mahan has practiced law since 2000 and founded her own Reno law firm, Bonnie G. Mahan, Esq. Ltd., in 2002. Since doing so, Bonnie has resolved the legal issues of countless clients in a highly personalized manner.
Bonnie Mahan Sees Law As A Way To Help
Bonnie's interest in law grew from her genuine desire to help others. As an undergraduate student at the University of Nevada, Reno, she was intent on becoming a clinical psychologist, a profession that would provide her with opportunities to help people resolve their personal problems.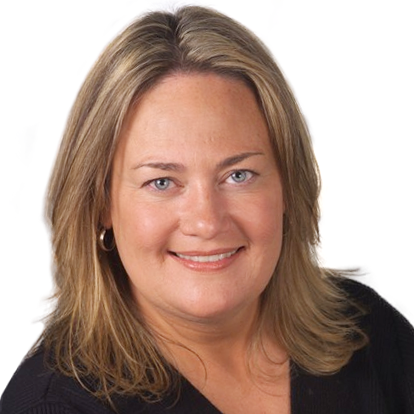 By the time Bonnie graduated UNR, she decided she could help people more effectively as a legal professional. Since becoming an attorney, Bonnie has primarily practiced family law here in Reno.
After receiving her undergraduate degree in psychology, Bonnie attended the University of Idaho to pursue a degree in law. In 1998, she graduated from the University of Idaho College of Law.
Returning to Reno, she began her formal career as an attorney, spending her first two years working at a well respected law firm here in Reno.
In 2002, Bonnie decided to start her own law firm Bonnie G. Mahan, Esq. Ltd., an office where she could deliver highly personalized services to each and every client. Since then, Bonnie and her small team of compassionate professionals have focused on helping clients through some of the most difficult periods in their lives.
Bonnie Mahan is here to help YOU. To discuss your legal concerns, sign up for an initial consultation today!
Your Family Law Attorney Should…
Possess the Following Traits:
Trustworthiness, dedication, ethics, open communication, tenacity, professionalism, and experience. You deserve an attorney whose years cultivating these traits provide her clients with solace and reassurance amidst crisis. Bonnie believes in aggressive advocacy and solid support for her clients.
You need a team well-versed in family law that constantly learns and evolves as family laws and statutes change.
We believe education is the foundation behind great legal counsel.  We combine extensive experience with continuing education in order to successfully represent our clients in Nevada.
Have a Presence in the Reno Family Law Community
Successful Reno family law attorneys forge relationships and work with area therapists, appraisers, CPAs, realtors, child custody evaluators, and other professionals in their field in order to address all facets of your family law dilemmas.  We are proud to have fostered long-standing relationships with a variety of professionals within our community.
Bonnie takes a comprehensive yet strategic approach to each case, utilizing all necessary resources in order to help her clients achieve their legal goals.
Be a Family Law Attorney Who Will Fight For You
Your attorney must be willing to go to court if needed, and must be aggressive in court.  Bonnie's persistence and tenacity means we take the brunt of the conflict so you can focus on your family and other important matters.
Not only will you have the resources required to get you and your family through the toughest of situations, you'll have a hard-hitting advocate looking out for your very best interest in and out of court. That's the cornerstone of our practice: aggressive advocacy and solid support for our clients.
Be A True Confidante
Your family law attorney is your advocate.  What's best for you and your family is what's best for your lawyer; it's a symbiotic relationship.  Your attorney is bound to confidentiality by law.  Whether you are facing a difficult divorce or another family law battle, your attorney should be someone you know you can trust.
BONNIE'S COMPASSIONATE AND PROFESSIONAL TEAM
John
Legal Assistant and Case Discovery Manager
Don
Front Office Manager and Billing Contact
Earlene
Paralegal and Chief Soother
5-Stars Yahoo

I think she is the BEST. she talked me through every step of the way. she helped even if i just needed encouragement. she let me know if i was in the wrong or if needed to be tougher. she was GREAT
5-Stars YP

This law office works with you. They schedule you in – in a pinch.

Bonnie has a cool level head and can really help you put things in perspective. She is aggressive when she needs to be. She is ethical. You can trust her to represent you with solid legal experience.
LEGAL RESOURCES AND LINKS