Bonnie G. Mahan, Esq., Ltd. – Serving Carson City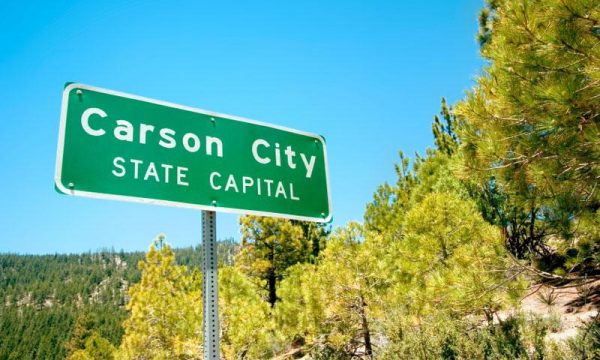 Trying to navigate through issues related to family law, such as divorce, child custody and adoption in Nevada, can be strenuous and overwhelming. These can be the most difficult moments that any family could face. This is where a compassionate Nevada family law firm can help.
Family law is an area which focuses on the issues that no one wants to deal with on their own. Family law matters are tedious, tough and a sensitive area of law that involves the very personal aspects and emotions of people's lives.
Family matters should be entrusted to reliable and experienced family lawyers.  If you need help navigating legal issues involving your family, be sure to consult with the best – Bonnie G. Mahan, Esq., Ltd. in Reno, Nevada.
Bonnie is committed to providing you the best legal assistance possible. We consider all of our clients to be our highest priority. We are here to make sure your family law issues are resolved while keeping your goals in mind.
Bonnie's law firm practices mainly in Reno, Sparks and Incline Village, Nevada, however she also accepts cases in Carson City as well as Douglas, Lyon, Churchill and Pershing counties.
Divorce
No matter how long a couple has been married, when they decide to file for divorce there are many items and issues that need to be sorted and resolved between all parties involved. Some divorces may be more complicated than others. For instance, if a couple has children, they need to agree on custody and visitation rights. If a couple is unable to reach an agreement or settlement, the expertise of an experienced attorney is suggested. A divorce attorney can help a couple reach an agreement on the terms of the divorce and create binding agreements.
Adoption
When adopting a child, Nevada's family law ensures that a child's best interests are the highest priority. A person who wants to adopt a child should comply with the requirements stated under Nevada family law. Because this process involves a series of lengthy steps and overwhelming paperwork, hiring an experienced Nevada family lawyer would be an excellent decision.
Child Custody
Child custody is yet another case that is difficult to settle under family law. If a couple doesn't agree on who gets custody of the child or children, the court will need to intervene. A compassionate Nevada family lawyer will help you through this process.
Domestic Violence

Domestic violence is a serious problem affecting many people in the United States. Essentially, domestic violence is any form of physical abuse or verbal threats against a current or former spouse or significant other.  Nevada's family laws can protect victims with Personal Protection Orders (PPO).  PPO's can be a resolution to many cases of domestic violence.
Importance of Family Law
Seeking the advice of a Nevada family law attorney about your legal matters is important, especially when they concern family. From child custody to divorce, a Nevada family lawyer can help you make the best legal decisions possible. They can argue your case in court and they can help you deal with both financial and emotional issues.
Choose the family lawyer who will fight for you, choose Bonnie G. Mahan, Esq., Ltd.. Please feel free to give us a call for more information.