Bonnie Mahan Knows Family Law and The Divorce Process
When a married couple decides to legally separate, a divorce is usually required. Divorce is one of the most common practice areas in family law, and also one of the most complex. Divorce is complex because it involves many different issues, including child support, child custody, visitation rights, alimony, and property division. These issues can vary widely from case to case.
Experienced Divorce Representation
When divorce-related issues are contested and settlement attempts fail, a judge will intervene and make the final decisions. Even when both parties agree on most divorce-related terms, incorporating those terms into binding and enforceable written agreements often requires the help of an experienced divorce attorney.
Divorce can be a traumatic event, and strong emotions can often cloud your judgment. An experienced family-law attorney should act on your behalf based on knowledge and legal expertise, not emotion.
If you are going through a separation or divorce in Nevada, contested or not, you should consult with an experienced attorney who primarily practices family law. A good attorney will advise you throughout the divorce process, and can litigate to protect your interests in court if a fair settlement can't be reached. Contact experienced Reno attorney Bonnie Mahan to ensure that you, your children, and your assets are protected.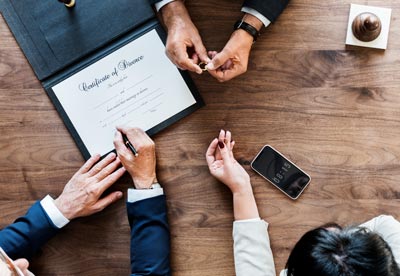 What can I do to keep things civil between me and my spouse?
admin
2019-04-22T19:27:07+00:00
Going through a divorce is difficult for all parties involved. It's in your best interest to treat your spouse with courtesy through all stages of your divorce. If interactions between you and your spouse become heated, walk away. If conflict seems inevitable, simply tell your spouse you need all communication to be between attorneys.