Bonnie G. Mahan, Esq., Ltd. – Serving the City of Fernley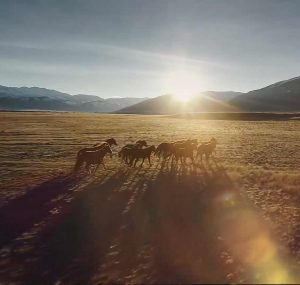 While Fernley is the largest town in Lyon County, Nevada, the Third Judicial District Court is located in Yerington, Nevada at 911 Harvey Way, 2nd Floor, Yerington, NV 89447.  All Lyon County District Court cases are heard there and Bonnie has litigated in Lyon County many times over the years.
Legal family matters like child custody, adoption, nuptial agreements and divorce require attention to details and careful navigation of Nevada laws.
Nevada family law encompasses a wide range of legal topics related to families.  Because navigating these cases is no easy task, obtaining legal counsel for them is the best advice. From couples to children, family law attorneys can tackle cases like marriage dissolution, child custody, adoption, guardianship, name changes, termination of parental rights, and nuptial agreements.
Addressing serious issues involving Nevada family matters requires the expertise of a compassionate Nevada family lawyer. They can help you prepare a strong case and represent you in court and help you make the best legal decisions possible.
A reputable Nevada family lawyer will do more than just argue your case in court, which is why it's important to choose the best. When it comes to Nevada family law, Bonnie G. Mahan, Esq., Ltd. in Reno is committed to providing you with the best legal advice and assistance. Each and every client we have is treated as a high priority and we make sure to resolve your issues while keeping your best interests in the forefront.
What are the common areas of family law?
Dealing with matters involving family relationships or domestic disputes can be, at the very least, emotional as it involves the personal concerns of the family members involved. Below is a list of the most common cases Attorney Bonnie Mahan handles.
Divorce
One of the most common cases handled by Nevada family lawyers. When a couple files for a divorce, several things have to be sorted out and agreed to involving their family, such as finances, child custody and support. Before the case goes to court, it is suggested that the expertise of a trusted Nevada family attorney be obtained. A family lawyer also helps to build an amicable relationship between the couple after a divorce.
Child Support
Support payments may or may not be the result of a divorce. However, it is important that parents come to an agreement when it comes to providing support for their children if they are not in a relationship together.
Child Custody
Custody matters are one of the most challenging cases to settle under family law. However, with the help of a Nevada family lawyer, you can have professional help in seeking a reasonable custody situation for you and your child and to successfully guide everyone involved through the Nevada legal processes.
Choose the family lawyer who will fight for you, choose Bonnie G. Mahan, Esq., Ltd.. Please feel free to give us a call for more information.