OUR COMMITMENT IS TO SERVE NORTHERN NEVADA…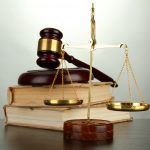 with professionalism and personal attention.
Bonnie Mahan has practiced law since 2000 and founded her own Reno law firm, Bonnie G. Mahan, Esq., Ltd., in 2002. Since doing so, Bonnie has managed to resolve the legal issues of countless clients in a highly personalized manner.
After hours consultations are available by appointment.